The NH Preservation Alliance will showcase particular properties for sale if they are significant, endangered, or have been involved somehow with our services. Those who wish to list their property on this page are encouraged to become members and to contact Jennifer Goodman.
French-Taylor House, Moultonborough
This large house in Moultonborough Village was listed to our Seven to Save program in 2017.
It was built in c.1840 and renovated/expanded in c.1900. Currently, the historic building is owned by the Town, but is available to the right re-developer. Minimum purchase price for the 4,000 square foot home and attached barns, plus 1.5 acres: $62,700. Incentives include its listing on the NH State Historic Register, eligibility for 79-E property tax relief, and several reports and studies describing the building's condition and treatment options.
More information available by reading the RFP packet, with proposals due September 13.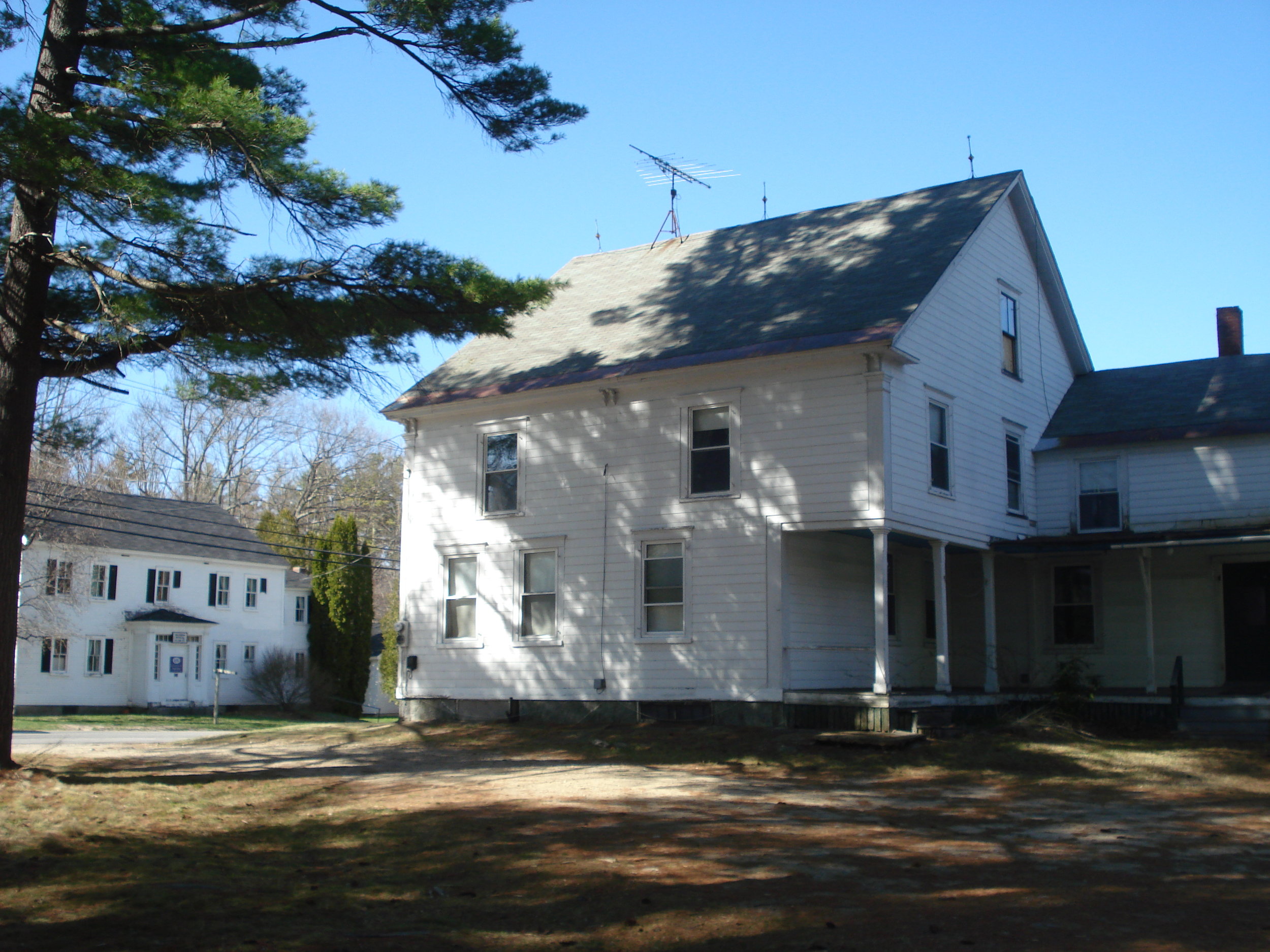 Chesterfield Gothic Cottage
The former Marsh House in Chesterfield Village served for decades as the town offices. Now, there's an opportunity for an enterprising preservationist to step in and purchase the building for $1.00.
The Gothic cottage features original windows, a polychromatic slate roof, sunny rooms, fireplaces, and plenty of bargeboard and finials - all features that the Town expects to remain. Survey data collected from the Chesterfield Economic Development Committee shows that community members would love a coffee shop or cafe in the building, which sits near the town's elementary school, post office, town hall, and church.
For more information about this offer, including details about the sale or possible partnerships, call Jeff Scott at 603-499-6148.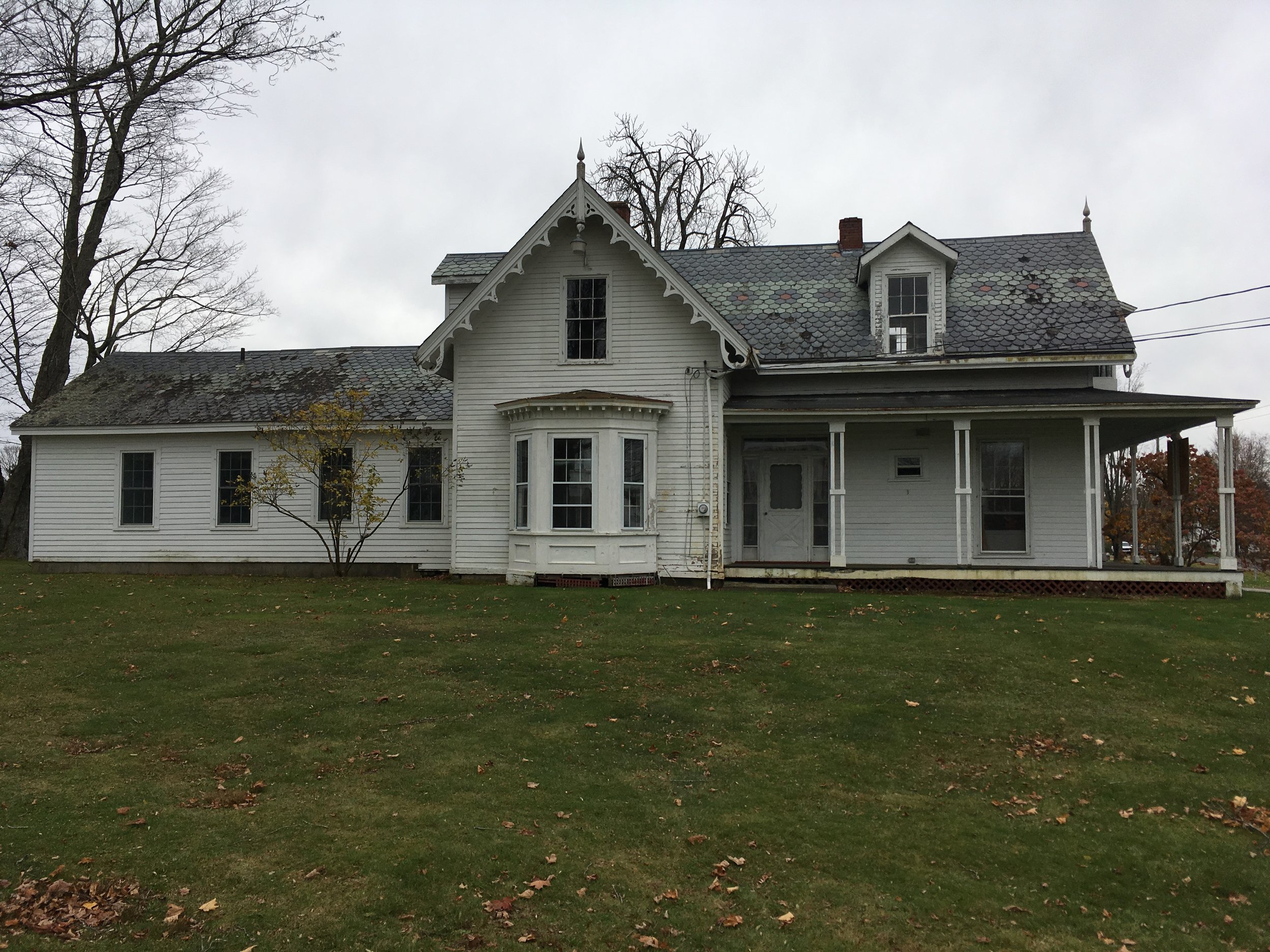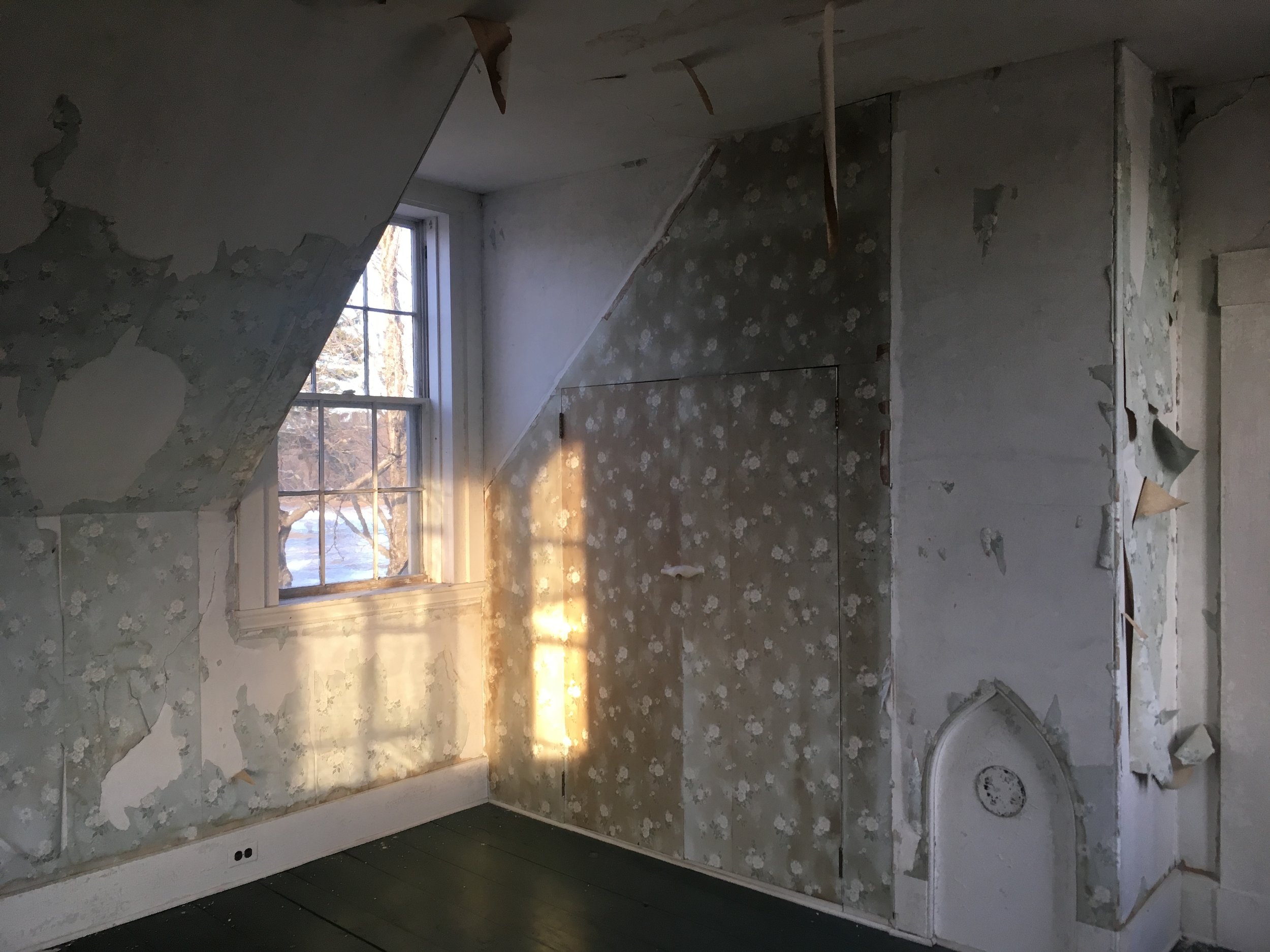 c.1804 house on Rt. 114, north of Bradford Village. The house must be disassembled and moved by summer 2018, with preference given to a new location in New Hampshire (and even greater preference given to a new location within the Kearsarge Region).
House features original details, including paneling, windows, doors, trim, hardware, and remnants of an Italianate porch (added in c.1900, but since removed).
The house was last inhabited in the 1970s, but is in good structural shape. Asking $5,000. Interested parties should call John Mock at (603) 748-1798.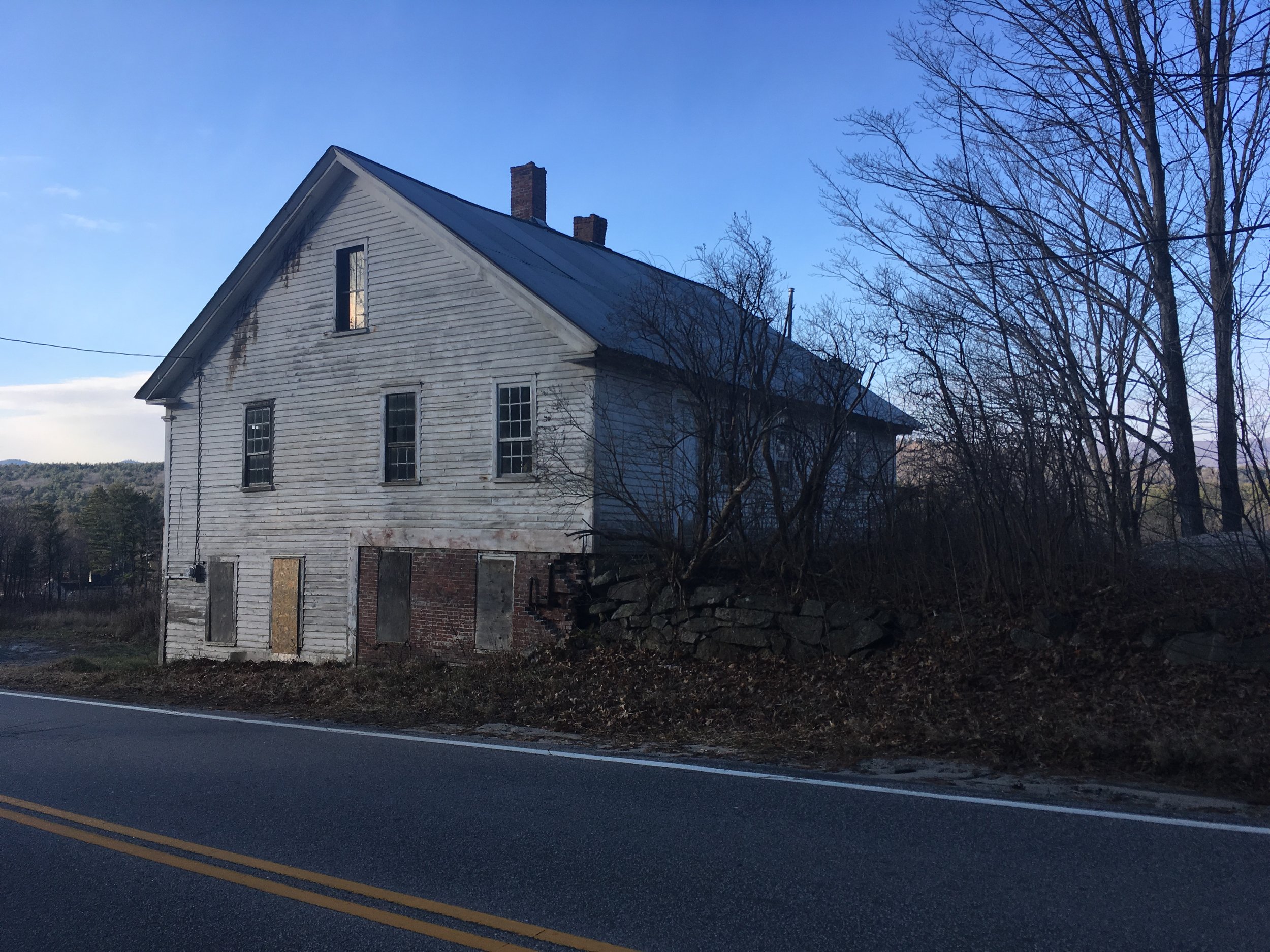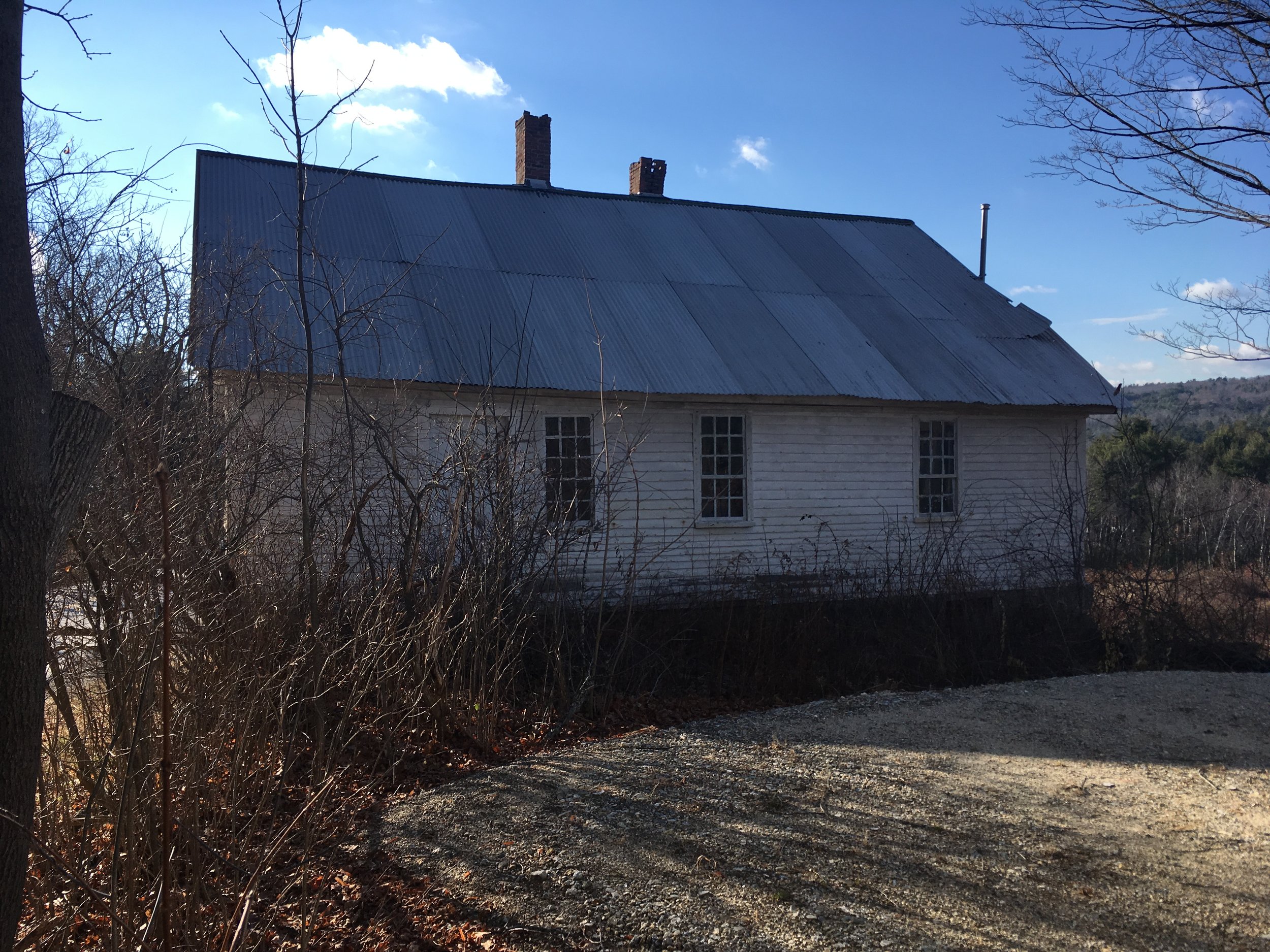 Links to Pages Within Our Old House Resources Section